prio mensch - Integrative Onkologie Köln - We care about you
Haematologist and Oncologist Dr. Birgit Stolze and her team will provide the best integrative treatment for each patient.
Dr. Birgit Stolze was trained as a specialist for Haematology and Oncology in top cancer-centres in both Germany and Australia. As part of her experience, Dr. Stolze completed research at the University of Hawaii. Prior to her medical career she was trained in agronomy.
Dr. Stolze is proud to be a founding member of the committee "Arbeitskreis Integrative Onkologie " at DGHO (German Society for Haematology and Oncology).
Dr. Birgit Stolze is a compassionate, competent and leading doctor in the field of "integrative oncology".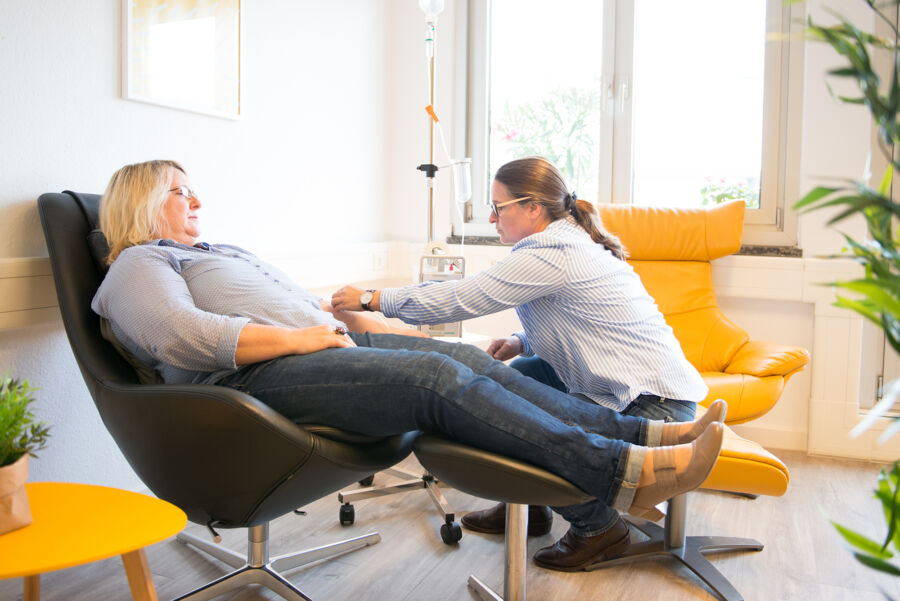 Facilities, made for you
Our private practice is located in the heart of Cologne, surrounded by a green park with cafes where you and your family can relax. From the nearby train and tram stations, you can easily find our location. Our team will give you a warm welcome from the moment you walk off the elevator on the 6th floor. Patient well-being is the focus of "prio-mensch", as reflected in our modern treatment rooms with décor in soothing warm colours.